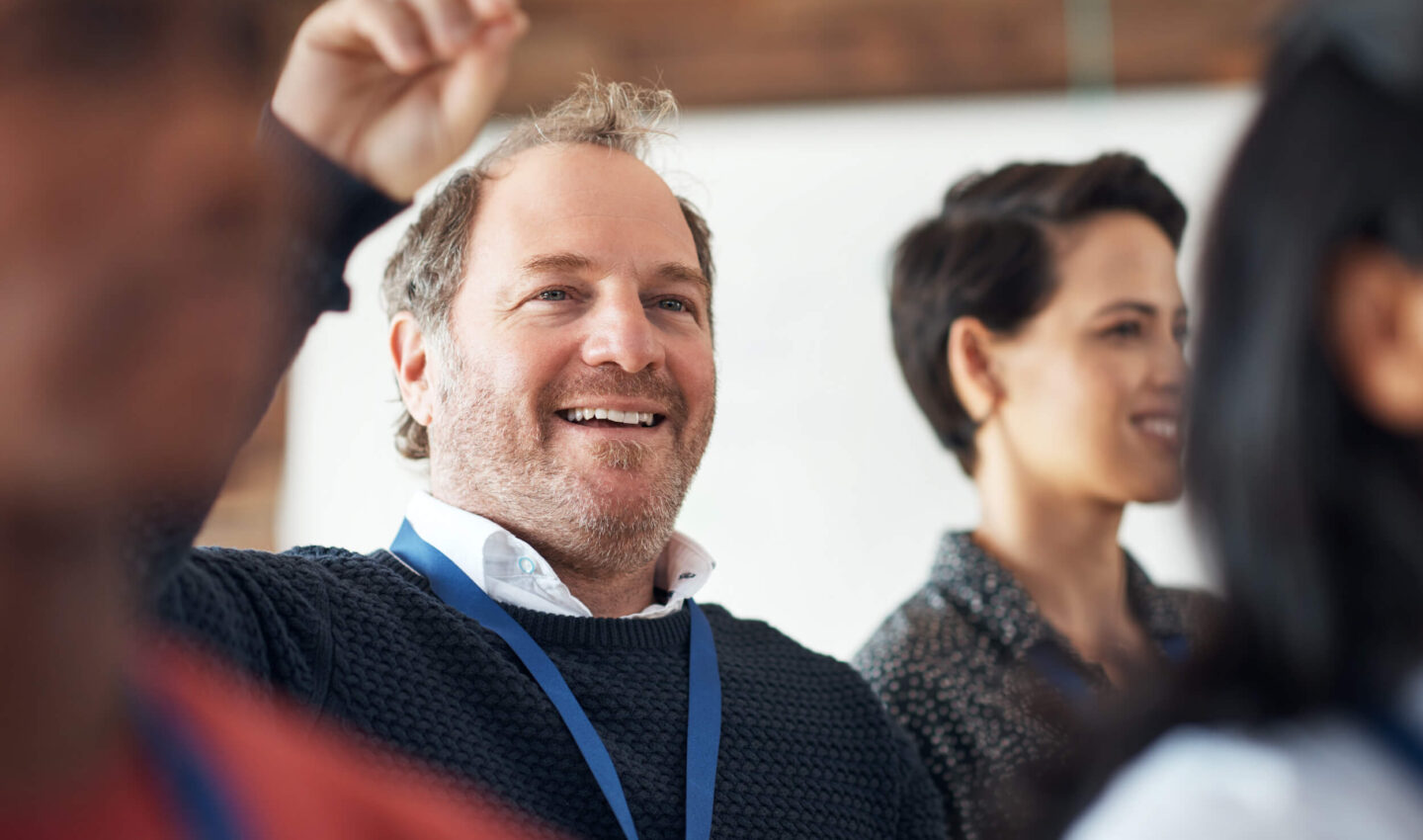 Careers
At ForHealth Consulting, we leverage world-class expertise and deep experience built over two decades to create transformational solutions across the health and human service system, from payment and financing to clinical practice and information management. We collaborate closely with healthcare partners to think big about how they can do what they do, better—for themselves and the people they serve— to improve the healthcare experience for all. As part of UMass Chan Medical School, we work with the best and brightest experts, so our employees are focused on improving the lives of those served by healthcare and human service organizations.
We look for smart, hard-working people who are enthusiastic about working in public service and committed to improving healthcare. At ForHealth Consulting, every member of the team has a role in supporting and contributing to our success as an organization.
We employ more than 1,000 people in a wide variety of roles: analysts, case managers, clinicians, consultants, finance professionals, pharmacists, project managers, professional staff and administrators, program developers, researchers, and support staff.
Mission-driven
We're on a mission—ForHealth Consulting partners with purposeful organizations, including state Medicaid agencies and other health and human service organizations, to improve the healthcare experience, making it more equitable, effective, and accessible. Our people get excited about our mission of real-world impact in health sciences education, research, and public service. We enjoy the highly fulfilling feeling of going to work every day knowing what they do is truly important and worthwhile.
Why work here?
We're all in—we believe in the power of a shared purpose; together, we can make healthcare better. We are committed to supporting a diverse workforce and recognizing the excellence our employees bring to the organization. As part of UMass Chan Medical School, we are able to offer excellent benefits and professional development opportunities.
Visit the UMass Chan Medical School career website to learn more about our culture and work environment.
What we stand for
We envision a health and human services system that works optimally for everyone. We empower enterprises to make the healthcare experience better, and we're right there with them. Collaboration is a cornerstone of our practice; we delve deep to understand what is important to our clients and how we can support them in reaching their goals. Working together, we create and implement forward-looking ideas and programs to address the system itself and how we pay for healthcare, manage information, and deliver quality care to everyone.
Culture
We keep it real. We develop actionable strategies to help our clients do better – for themselves, for the people they serve, and for the healthcare system as a whole. We're not just thinkers; we put ideas into practice to create value in the real world. We're serious about our mission and about our people. We dive deep into our clients' worlds to understand their goals and how we can get them there.
Our partnerships are built on transparency and respect; we don't just consult, we collaborate. Our commitment to excellence, diversity, benefits, and work-life integration allows us to offer professionally rewarding careers as we positively make a difference in the health of people.
Diversity, equity, and inclusion
Better means all of us. We are committed to diversity and inclusion in every aspect of what we do – in the people and communities we serve, in our partnerships, and in how we measure outcomes and define success. A better healthcare experience is one that delivers for – and respects – everyone.
ForHealth values and has a commitment to employee diversity, equal opportunity, and affirmative action. We support initiatives and promote ideas to help build a strong organizational workforce that embraces inclusion and diversity while appreciating differing perspectives and contributions from all employees.
Opportunities
If you're interested in becoming part of the ForHealth Consulting team, please explore our current job openings on UMass Chan Medical School's website, and use "ForHealth" as the keyword.
ForHealth Consulting is an equal opportunity and affirmative action employer.